Description
Less interference with OFDMA
With OFDMA, Wi-Fi 6 access points not only deliver higher-volume data packets, but tactically parse and deliver data to multiple devices simultaneously, drastically improving their upload and download speeds.
Two-stream, high-efficiency Wi-Fi 6 technology
UniFi U6 Lite APs deliver an aggregate radio rate of up to 1.5 Gbps with 5 GHz (2×2 MU-MIMO and OFDMA) and 2.4 GHz 2×2 MIMO radios.
29% speed increase
Powerful, wider wireless coverage
The UniFi U6 Lite access point utilizes Wi-Fi 6 technology to provide strong and expansive wireless coverage to all enterprise networking environments.
2x coverage increase
UBIQUITI UniFi U6 Lite (U6-LITE) Wireless  Gigabit Wi-Fi 6 Access Point
Brand

UBIQUITI

Model

Standards
802.11a/b/g
Wi-Fi 4/Wi-Fi 5/Wi-Fi 6
Antennas
2.4GHz : 2.8 dBi
5GHz : 3 dBi
Frequency
2.4GHz
5GHz
LEDS
White/Blue
Interface
1 x 10/100/1000 Mbps Ethernet RJ45
Button
Factory Reset
Data Rate
802.11a : 6, 9, 12, 18, 24, 36, 48, 54 Mbps
802.11n : (Wi-Fi 4)    6.5 Mbps to 300 Mbps (MCS0 – MCS15, HT 20/40)
802.11b : 1, 2, 5.5, 11 Mbps
802.11g : 6, 9, 12, 18, 24, 36, 48, 54 Mbps
802.11ac (Wi-Fi 5) : 6.5 Mbps to 866.7 Mbps (MCS0 – MCS9 NSS1/2, VHT 20/40/80)
802.11ax (Wi-Fi 6) : 6.3 Mbps to 1.2 Gbps (MCS0 – MCS11 NSS1/2, HE 20/40/80)
Power Supply (PoE)
802.3af PoE; 48V, 0.32A PoE Adapter (Not Included)
Power Consumption
12W
Environment
Operating Temperature : -30 to 60°C (-22 to 140°F)
Operating Humidity : 5 – 95% Noncondensing
Certification
CE, FCC, IC
Package Dimension
(W x D x H) : 17.50 x 18.00 x 5.50 cm
Gross Weight
0.60 KG
Volume
1,732.50 cm3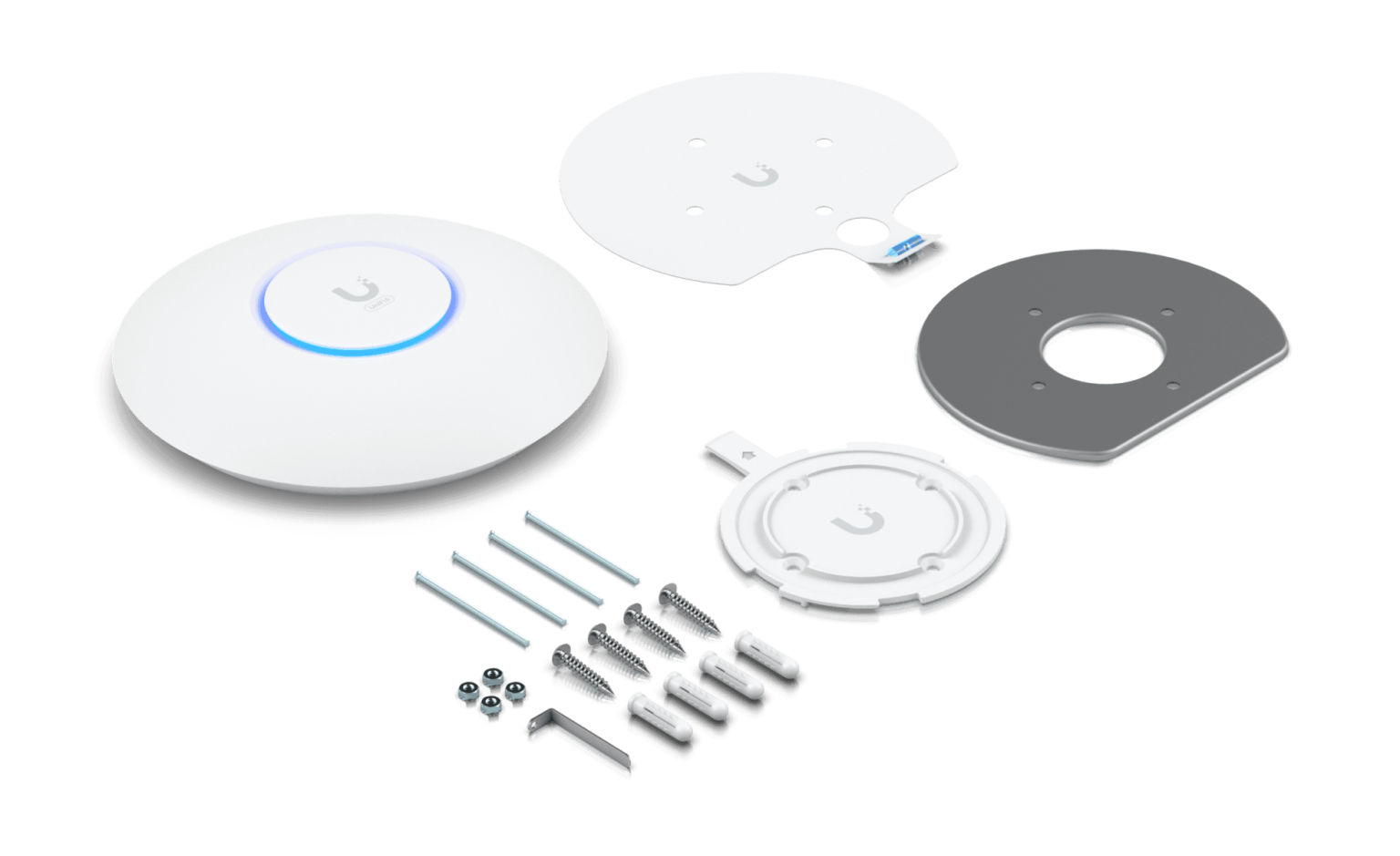 Ubiquiti U6 Lite installation